Influencer marketing has come a long way since Coca-Cola first used Santa Claus to boost sales nearly a century ago. "We all know that we are emotionally driven during our buying decision process," Janna Ehrhardt, an author at Influencer DB, said. "Who would not like a guy who brings joy to the world during Christmas time."
The linking of this imaginary character with that brand in the early 1920s could be considered the start of influencer marketing, Ms. Ehrhardt said. Then came the era of celebrities whose names were linked with brands in publicity campaigns: in other words, influencer marketing 2.0, she said. "Decades passed and we find our selves in marketing 3.0…Social changes enable developing niche markets. Now the customer is more than just a run-of-the-mill consumer but a human being with his own values." (1)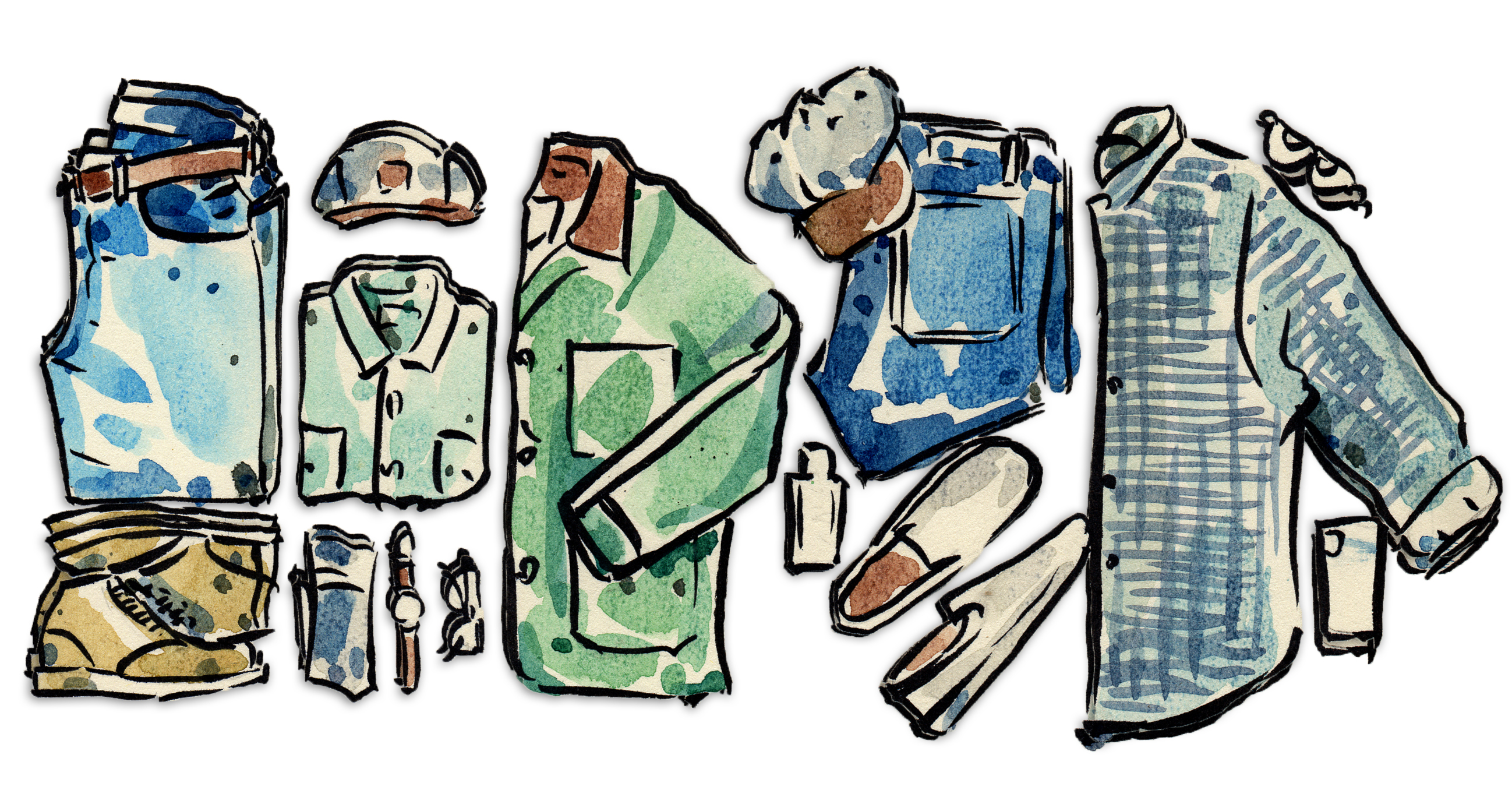 Some influencers show how to put outfits together by combining products from different brands.
MICRO-INFLUENCERS
Today, there is far more to influencer strategy than star endorsement, with a number of ways to make this work for brands and budgets of all sizes.
One of them is micro-influencers "The concept that an influencer must have millions of followers to be valuable to a brand is misleading," said Barrett Wissman, co-chairman of IMG Artists. "The reality is that the larger the following an influencer has, the lower the engagement rate is.
"Micro-influencers are people who have already built the audience a brand is looking for, and they've already established trust with them. And when they're willing to share a brand's story, their followers are ready and willing to listen," he said. (2)
Who can be considered a micro-influencer ?
It is, as Elinor Cohen of The Engagement Strategy Group explains, "[a]n Individual who can reach many people through various communication channels and can therefore, potentially, influence them to like or dislike, to adopt or ban, to buy or skip buying, products and services."
USING CAUTION
However from a business and financial viewpoint, she said, "[t]hese influencers have no way to prove they 'influence'—neither in quantity nor in quality—and brands have to be very realistic about what they stand to gain from such collaborations, if at all…The promise of exposure, while very much alluring to brands, has to be carefully checked, monitored and measured. The bottom line is after all, profit." (3)
As Jacqueline Detwiler, senior writer at Popular Mechanics magazine, noted, "influencer often have no bona fides beyond an attractive online persona and a large number of followers. There are few established norms for interacting with influencers, and little scaffoldin set up to prevent, say, someone from sending you an invoice for services rendered after you've already sent them free candles.
"Shamelessness isn't the only pitfall. Outright fraud is also fairly common: ads so bogus that the FTC recently threatened to slap folks with lawsuits; fake followers; fake lighting; ludicrous requests for money and products and stuff, stuff, stuff," she said. (4)
Therefore, one should carefully select an influencer. "[A] well sought out influencer uploads content that could potentially benefit their followers," said Davis Tucker, writer at 60 Second Marketer. "The proper influencer mentions brands with a brief description that resembles its uniqueness and they add a little bit of their touch which connects their audience with the brand. They provide the proper hashtags that allow search engines to capture keywords, which in the end leads a post to be established as amazing and rich.
As he said, "choosing an influencer that is organized and consistent with uploads is crucial." (5)
PRICE TAG

Regarding the cost of influencer campaigns, Alfred Lua noted, "[f]rom my research, one thing is clear. There isn't a clearcut answer to the cost of influencer marketing. It is influenced by many factors such as the chosen social media platform, follower count, engagement rate, and more.
"Fortunately, there are some guidelines that you can refer to and adjust according to your particular situation:
→Instagram: $10 per 1,000 followers or $250 to $750 per 1,000 engagement
→YouTube: $20 per 1,000 subscribers or $50 to $100 per 1,000 video views
→Snapchat: $10 per 1,000 followers or $100 per 1,000 views,
" Mr. Lua, content crafter at Buffer, said last April. (6)
There is no denying that influencers can highly benefit an e-commerce. For instance, JW Martin of Elusive Society said that his company has acquired European customers since his products were featured in European magazines after appearing at influencers' sites. But influencers must be selected with care, said Jacqueline Detwiler, magazine contributor to Entrepreneur. "Follow people who do what your business does. Follow the people they
follow. And approach influencers you'd like to work with, rather than the other way around."
No matter what, she added, "[b]e careful out there." (7)
1 https://blog.influencerdb.com/brief-history-of-influencer-marketing/
2 https://www.forbes.com/sites/barrettwissman/2018/03/02/micro-influencers-the-mar
keting- force-of-the-future/#310c089c6707
3 https://medium.com/21st-century-marketing/its-time-to-address-the-elephant-in-the
room- influencers-don-t-really-influence-anything-or-ee036b4abbb
4 https://www.entrepreneur.com/article/308694
5 https://60secondmarketer.com/blog/2018/07/02/5-crucial-points-to-pay-attention-to
when- finding-an-influencer
6 https://blog.bufferapp.com/influencer-marketing-cost
7 https://www.entrepreneur.com/article/308694