SHOW MORE.
SELL MORE.
Reinventing merchandising automation to scale your B2B wholesale & grow your brand using AI catalogs.
Request a demo
OUR SHOPIFY WHOLESALE APPS
Learn More
Our apps help you sell more and faster by increasing productivity and simplifying shopping experience.
All apps are fully integrated with Shopify ecommerce platform.
BROAD DISTRIBUTION & ORDER-TAKING CHANNELS
Your Customers Are Everywhere, Are You?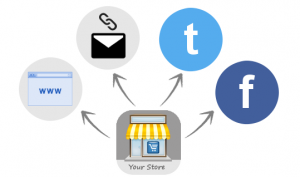 Use the catalog as an outbound marketing and sales tool to pitch to customers and capture sales anywhere throughout the internet – online in your ecommerce store, email, and social media. The order is accepted automatically, never miss a single opportunity!
Learn More