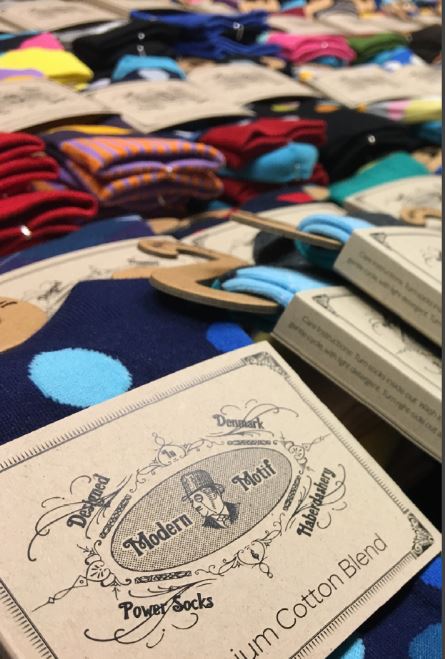 Jeffrey Escandell:
The Importance of
Listening to Customers

An E-Commerce Pioneer Shares Insights
and What Led to his Unusual Product Line
When Jeffrey Escandell decided to launch his first e-commerce venture in 2001, most people did not have internet access. They would get online using dial-up connections—yes, like actors Meg Ryan and Tom Hanks in the classic movie "You've Got Mail."
But the 21-year-old systems engineer could not wait to set up his own business through eBay, which Magnus Bjornsson of Brandeis University (U.S.) had described that year as "an online person-to-person trading community."
So in addition to his day job of designing computer networks,Mr. Escandell started selling car radio equipment on eBay. "It was difficult back then because there was a lot of fraud," he said. "There was not as much prevention as there is today or proper tools to mitigate risks."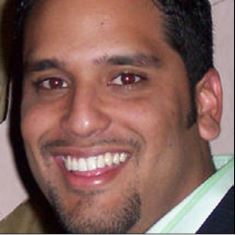 Searching for the right product: Shoppers prevail
Still, Mr. Escandell managed to make his e-commerce a success. However by 2015, he was ready to change his product line. Unclear as to what he wanted to do, he started testing products, spending no more than $500 on each one—to make, package and PPC (payper-click) at Amazon.

And yet, the idea of selling men's socks came out of his own experience: He kept on forgetting to buy socks when he went shopping. And if he remembered, those in stores or onlinewere, he said, "regular, boring socks.
"I thought: interesting. So I started designing my own socks, and testing them. And low
and behold, I mean, we have a huge following now of people wanting our unique pairs of
socks," Mr. Escandell said.

He named the company Modern Motif Sock Co., now online at https://modernmotifsocks.com/

"Our best-selling product right now is our groomsmen collection," he said. "At weddings,
all the groomsmen want to wear the same socks. We sell socks in groomsmen sets so that
groomsmen can have matching pairs."

"Bring your products to the buyers instead
of bringing the buyers to the products.
Jeffrey Escandell"
Turning the unexpected into a winning proposition
But early in the life of his e-commerce, Mr. Escandell—who constantly tests the market—
came to a realization that would transform his line.
"Almost 50 percent of sales are women…buying gifts for men. So we have this sock business…
trying to sell men socks. And now we're actually evolving a whole side of the business as
a men's gifting company.
"It's funny how your audience dictates the path that you take as a business owner," Making this shift has meant designing and filling attractive gift boxes, offering matching
sets of socks and ties or bow ties with pocket squares, Mr. Escandell said.
And besides power socks—whose designs range from the more subdued and themed ones such as those with graduation and anchor motifs to the "funky" collection—Modern Motif Sock also offers an array of men's gifts items: belts and cufflinks, personalized crosses, candles, mugs, frames, golf and executive gifts.
But of course, this all starts with socks, which Mr. Escandell designs. And, as he stressed, must be properly made down to the toes sewn by hand. Products are tested for quality control at the company's office in Fort Lauderdale, Florida, and shipped to numerous countries. Most sales are done through the e-commerce site. However, some "mom and pop" stores, small chains and several tuxedo rental stores carry the line.
Men who wear his company's socks tend to be 25 to 50 years old, said Mr. Escandell. "What's unique about these socks is that it's a conversation piece," as customers told him. People will compliment men on their socks: "It's an ice breaker," he added.
Making and keeping one's e-commerce a success
Modern Motif Sock has developed more than 300 styles of socks since 2015, and one of the biggest challenges is to have all those styles in stock. "If you don't have products to sell,
you just lose your [internet search] ranking, you lose your SEO [search engine optimization], you lose your momentum to sell," Mr. Escandell said. And this may lead to disappointed shoppers writing bad reviews on the internet. "It will hurt you," he added.
What advice does he give those looking into launching an e-commerce? "Hire a company. Don't be an entry-level expert. Try to surround yourself with the right people."
And then, Mr. Escandell said, "Bring your products to the buyers instead of bringing the buyers to the products….You have your e-commerce site but take your products to Amazon, take your products to e-Bay, take your products to Walmart.
"Register as a vendor and sell at those sites: Since it is your packaging and brand, people will start coming to your website," he said. "It's better to spend your money where the people are already shopping than trying to get their attention."
And don't forget to live…
"The last thing, and I think that's very important not only in e-commerce but any business: Show something for your hard work," said Mr. Escandell, the father of a 9-year-old girl and a 12-year-old boy. "Always take the top 10 percent of the gross for yourself. Because at the end of the day, if you're working so hard and have nothing to show for it, you've been doing it for no reason at all. "If you take 10 percent off the top, you will force yourself to budget properly and spend wisely…It will make a huge difference in your business," Mr. Escandell added.