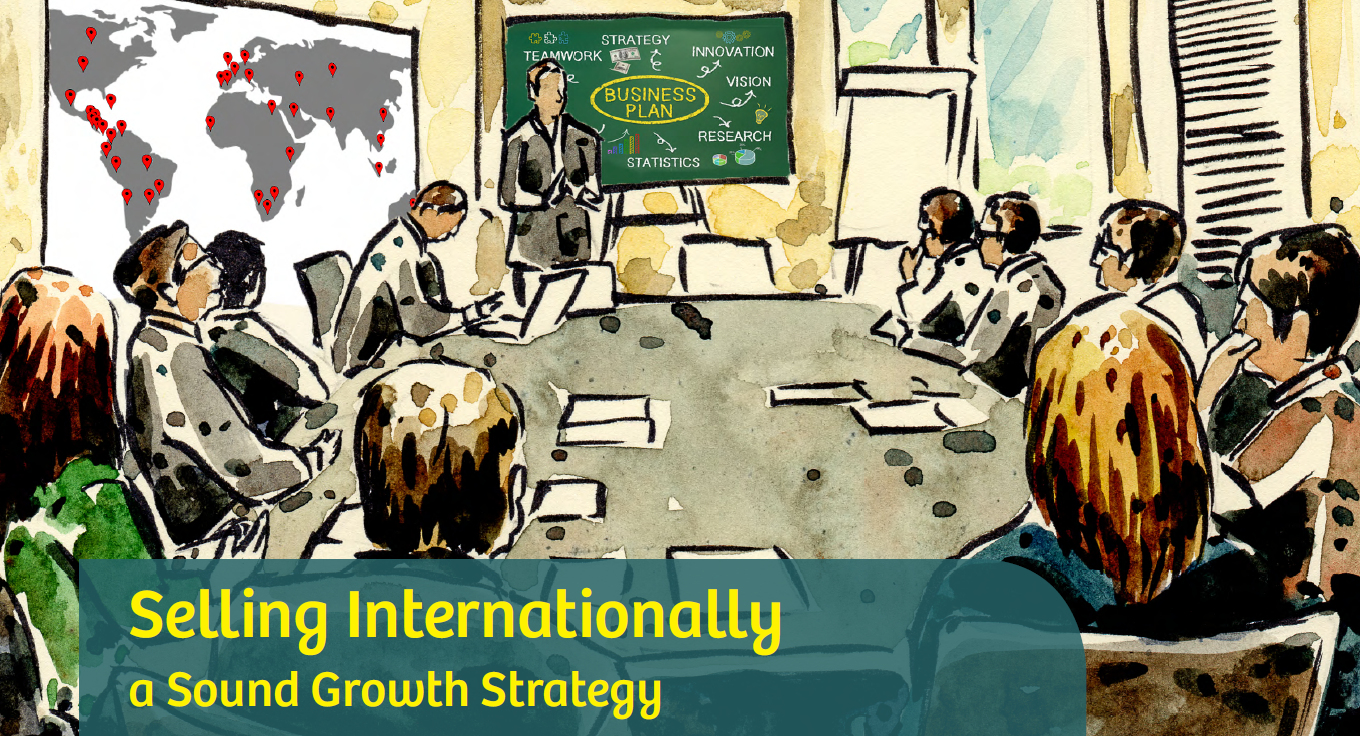 Last year, J.W. Martin found himself with European customers when the men's headwear he sells at his US-based e-commerce Elusive Society (1) was featured in two leading men's fashion magazines in Europe. Suddenly, half of his clientele was located abroad, mainly in the United Kingdom, France, Norway and Sweden.
Mr. Martin, however, does not expect the momentum to be maintained that long. "I'm going to have to do some real marketing efforts to keep that going," he said.
In the online retail world in which shoppers can access sites of e-commerce based continents away, opportunities for international sales abound. But it may take extra efforts for an e-commerce to fully take advantage of this.
Here are a few issues to look into.
WHERE AND HOW TO SELL
"When you first determine that you want to start selling overseas, you have to identify which markets would have an interest in your product," said Eugene Laney, head of the international government affairs department at the world-shipping firm DHL. "You need to know the three W's. 'Who' will buy it? 'What' do I do to ship it there? And 'where' do I ship it?
"You have to know exactly where your market is and then build in shipping costs that comes
with it," he said. (2)
MAKING SURE YOUR PRODUCT CAN BE EXPORTED
You should make sure that no trade restriction exists regarding the sale of your product overseas. Commerce departments in countries such as the United States, Canada and the United Kingdom can provide such information.
SPEAKING INTERNATIONAL CUSTOMERS' LANGUAGES
LITERALLY AND CURRENCY WISE
This can start with listing prices in several currencies, and go as far as having one's site in
several languages. (*)
"Shoppers don't want to waste time converting prices on your product pages so make it
easier for them and display prices in their own currency," writes Katy Mrvova. "Support for multiple currencies is another way to get closer to your international customers and reduce the number of your leaving website visitors."
Moreover, Ms. Mrvova said, "if a market generates a bigger number of sales, you should consider localizing your store into their local language." This can consist of having one centralized website in English with subdomains in other languages, she said. (3)
"The most advanced option is to build a website designed to appeal to specific customers," said Chase Jones, marketing manager at PayPal. "This can include investing in a local domain name.
"The products and strategies that work in the [United States] may not necessarily work in other countries, so a targeted website gives you full flexibility to try out different items and presentation. If you take this route, just remember to test and optimize the experience so you can make sure that elements like text translation, currency conversion and delivery cost calculation work correctly." (4)
PRICES AND SHIPPING:
Will there be duties and taxes to pay in addition to the items' purchase prices? If so, customers should be made aware of the additional costs. Such costs may be reduced when there are free-trade agreements between countries.
For payment, one should offer methods that customers in the various countries like to use, and that can be trusted. In some countries, an invoice with detailed tax breakdown will have to be issued for each online purchase.
Custom forms may be required with shipments. International shipping services may help take care of those matters.
IS IT WORTH THE EFFORT?
Definitely, writes Sampson Quain. "No matter how well your business may be doing today, there's no guarantee that the good times will last. The vagaries of the economy and unexpected catastrophes can play havoc with your company's fortunes. That's why pushing your products and services to an overseas audience is one of the major advantages of foreign marketing.
"For example, an American company that sells T-shirts and accessories geared to rap fans may find that marketing heavily to youth in the Asian and European markets who love rap music boosts its international sales even in the midst of slow sales at home," he said.
"In the old days, it was much more difficult to gain a foothold in the foreign market because of prohibitive shipping costs, problems with communication and the lack of adequate technology," Mr. Quain said. "That's no longer the case, however, and the importance of international marketing has never been greater." (5)
1 At https://elusivesociety.com
2 https://www.practicalecommerce.com/dhl-executive-international-selling-logistics
* ZINation new catalog-maker application supports multi-lingual and multi-currency
options.
3 https://sufio.com/blog/8-things-you-need-know-selling-internationally/
4 https://www.bigcommerce.com/blog/international-ecommerce-expansion/#first-thingsfirst-
put-a-plan-in-place
5 https://smallbusiness.chron.com/advantages-marketing-internationally-61158.html