For the Love of
Chocolate
How an engineer with
his own firm has taken
up the challenge of selling
this fragile product
online
Once upon a time, there was a gourmet-chocolate shop in a small U.S. town called Willmar. It had come to be when Dwight Barnes—a professional photographer based in Willmar—had travelled to Europe, fallen in love with Belgian chocolate and, after months of training with a Belgian chocolate master, had returned to open Mr. B's Chocolates in 1987.
The shop has been a success ever since. But after Mr. Barnes passed away in 2016, his children decided to sell. An opportunity that Brian Bollig, also of Willmar, seized. "I just couldn't resist the truffles anymore," he said. So, one year ago this month, he acquired Mr. B's Chocolates.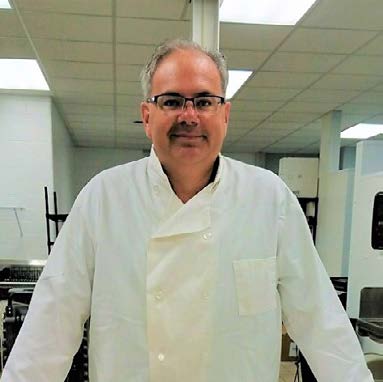 Brian Bollig
in the kitchen of
Mr. B's Chocolates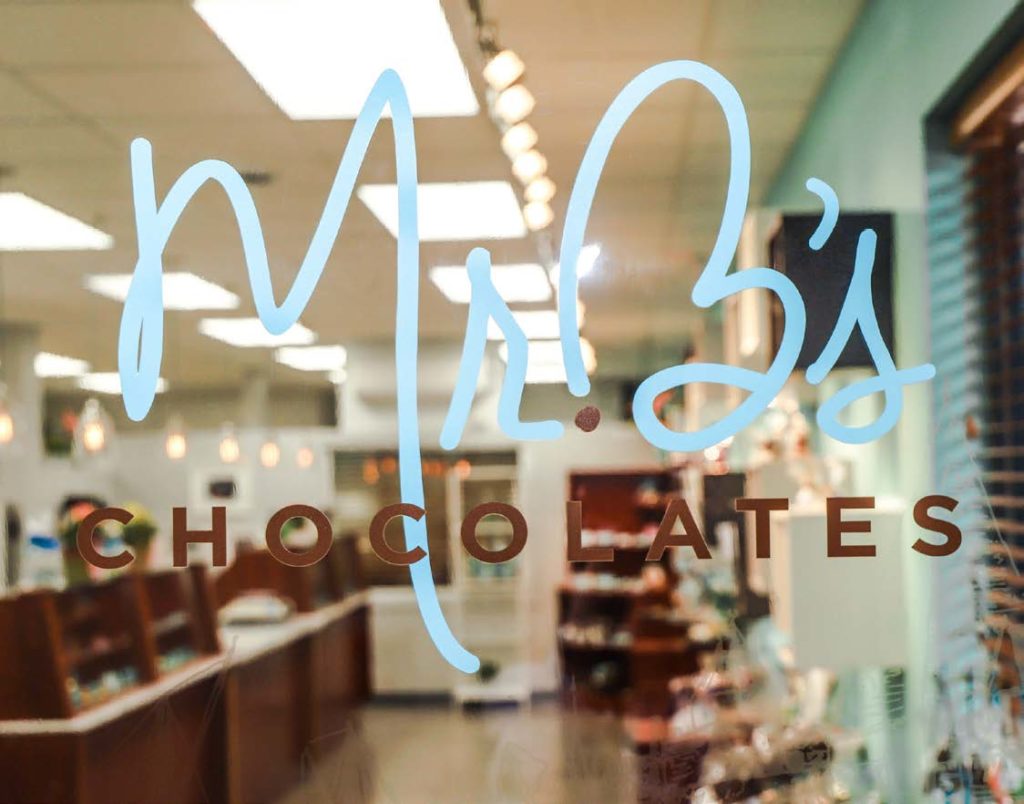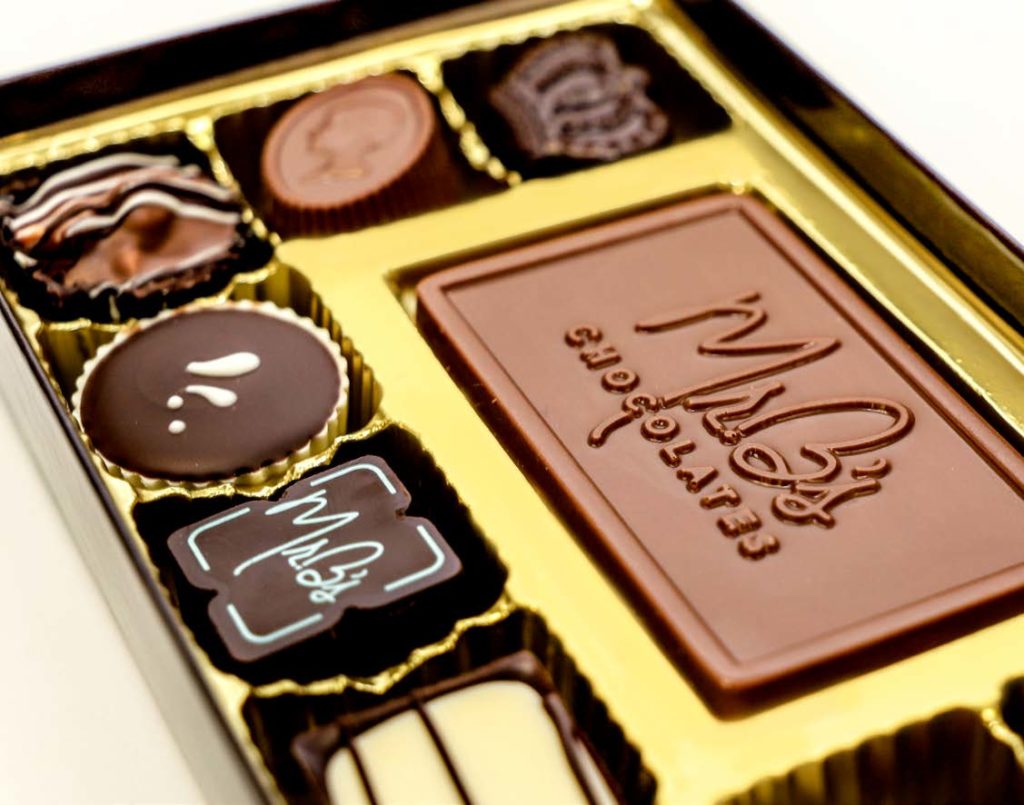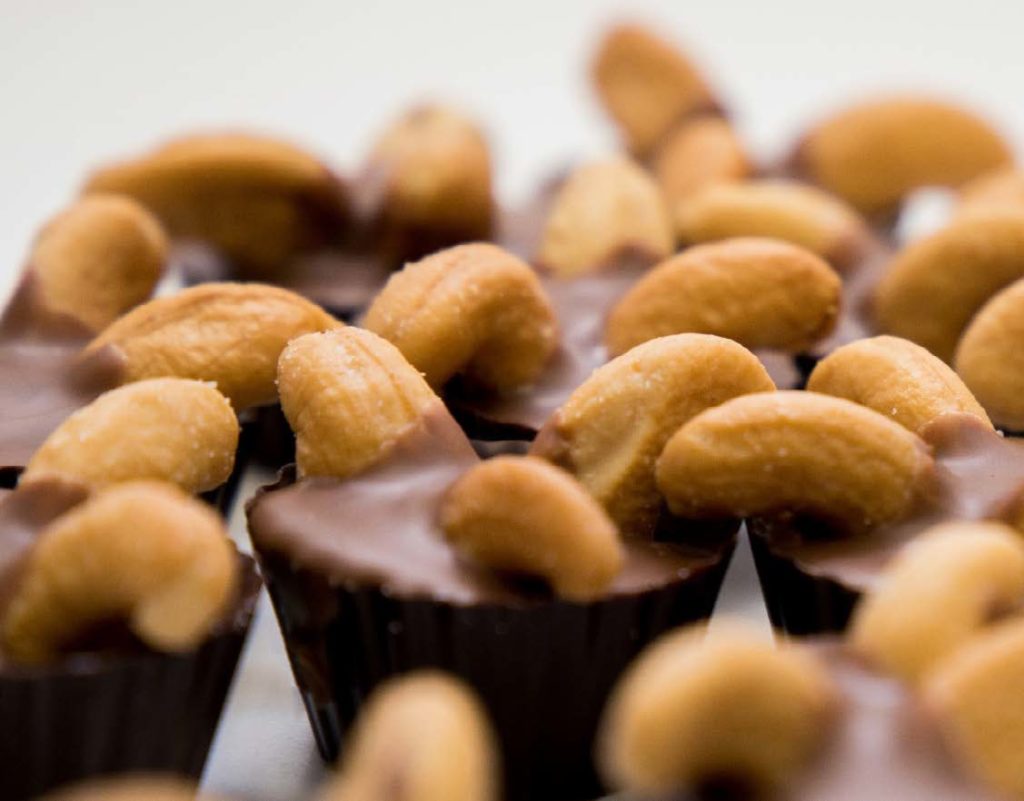 Expanding an exclusive brick-and-mortar boutique into an online one
An engineer with his own firm of Bollig, Inc.—civil and environmental engineering including underground utilities, and water and wastewater management systems—he meant to make this gourmet chocolate known well beyond that small town in the state of Minnesota. "There's been some challenges converting from a family-owned business into a truly commercial business," which would sell at the shop but also through its website https://mrbchocolates.com/, he said.Mr. Bollig did not intend to get involved in the chocolate-making process, leaving this to the two chocolatiers: Suzy Kallvig, the daughter of Mr. Barnes who had worked with her father since the very start, and Ruth Ann Caskey who has been with the company for two decades.
Still, some adjustments had to be made. "When I bought the company, all the recipes were on handwritten recipe cards," Mr. Bollig said. "When I asked 'where do you keep your backup files,' they said 'we don't have any backup files.' So the first thing I did when I bought is scan everything so that we'd have them on our server." Moreover, he said, "As a very small company that serviced the immediate area, the company didn't have nutritional labels on its product or universal bar codes: It didn't need that. And so, we needed to transition that process and it's taken some time."
But what turned into a major technical challenge was packaging and shipping. Here was a product made without any preservative with raw chocolate imported from Belgium, vanilla bean from Madagascar, marzipan from Germany, cocoa butter from Switzerland, and dairy cream and butter from Minnesota. "Good gourmet chocolate…starts to melt around 70 degrees (°F or 21 °C)," Mr. Bollig said. "So you have to protect that candy during transit.
"We have a couple of different varieties of packaging that we use based on the temperature of where we're shipping it to and…the seasonal variations that are occurring."
Developing an online market for an indulgence
Then, Mr. B's Chocolates' online market for its 100 or so varieties of chocolate have had to be developed.
While the company sells retail at its shop and e-commerce site, its marketing efforts have focused on the corporate market. "Our niche is business, corporate gifts, gifts of appreciation," Mr. Bollig said. "For example, we have one company that has a corporate jet with which they fly customers. And every time one of the customers uses that corporate jet, they write them a note, which they send to us and we send that card along with a box of
chocolates to that person." For business buyers, the quality of this chocolate becomes a reflection of the corporate image they wish to project, Mr. Bollig said.
Selling online a delicacy usually judged by its taste
But whether targeting retail, wholesale or business customers, a huge difficulty remains. "One of the ways that the late Dwight Barnes shared his chocolates is he did that in person: He gave them a sample and they fell in love with it," Mr. Bollig said. "You can't give…samples online. And so, we have to create that same emotion online: That's our challenge."
One way to do so is to have outstanding product photos at the website, he said. Then, online catalogs for retail customers plus versions for wholesale and corporate customers are crucial, he said. People should have the choice of browsing through them online or downloading them.
These catalogs must be reviewed and updated on a regular basis to include seasonal products, Mr. Bollig said. Because in addition to more than 100 different pieces of chocolate, Mr. B's Chocolates makes 3-dimensional pieces such as golf balls and bags, sculpted car and airplane, a turkey for the end-of-year holidays, and so on. "At Easter time, we have around 30 different bunnies… [each one expressing] different atmosphere, different emotion."
Asked what advice he would give people in e-commerce or planning to do so, Mr. Bollig said, "Go after your dream and be patient."