A scientist turned e-commerce owner reinterprets a traditional product for today's market
When Karyn Sutherland decided to sell tea online, what she had in mind was offering teas that would match today's lifestyle.
People are adventuresome and, instead of drinking tea 'by the side of the fire,' which is kind of the image that tea drinkers have, it was more about that if you are going mountain biking or…out on the trail for a big hike or whatever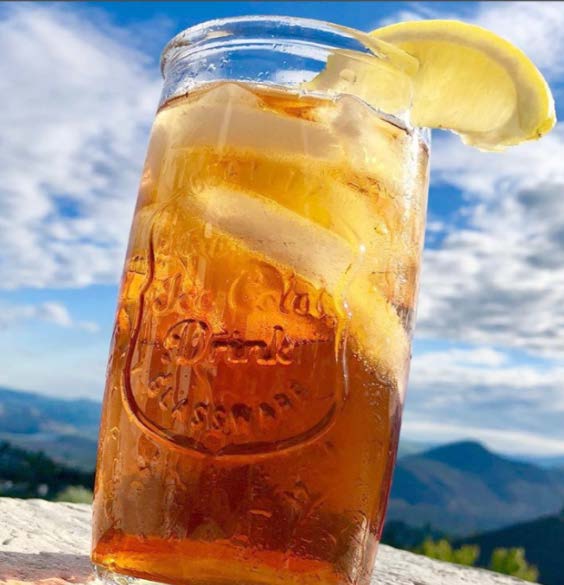 why wouldn't you be bringing tea because it's more beneficial than water, right? You would have tea with benefits," she said.
So Ms. Sutherland searched for such teas "with benefits" that would interest athletes, people leading active lifestyles or anyone going on a weekend adventure. Offered at her Mashup Tea https://mashuptea.com e-commerce site, her line includes teas grown in a number of countries including China, India, Japan, Kenya, and also South Africa that produces rooibos (red bush) tea known for its anti-oxidant properties, she said.
Since she launched Mashup Tea earlier this year, Ms. Suherland has managed to reach her target customers with her four tea and tisane collections—Be Well, Stay Active, Do Yoga, Relax and Connect—she said. But to her surprise, another clientele has adopted her teas: the seniors. "They're really starting to understand how important hydration is in their lives," she said. "So they're trying to drink more throughout the day." These unexpected customers are proof that, beyond all the market studies one may conduct, she said, "You don't necessarily know who you are going to
get [as customers]."
Karyn Sutherland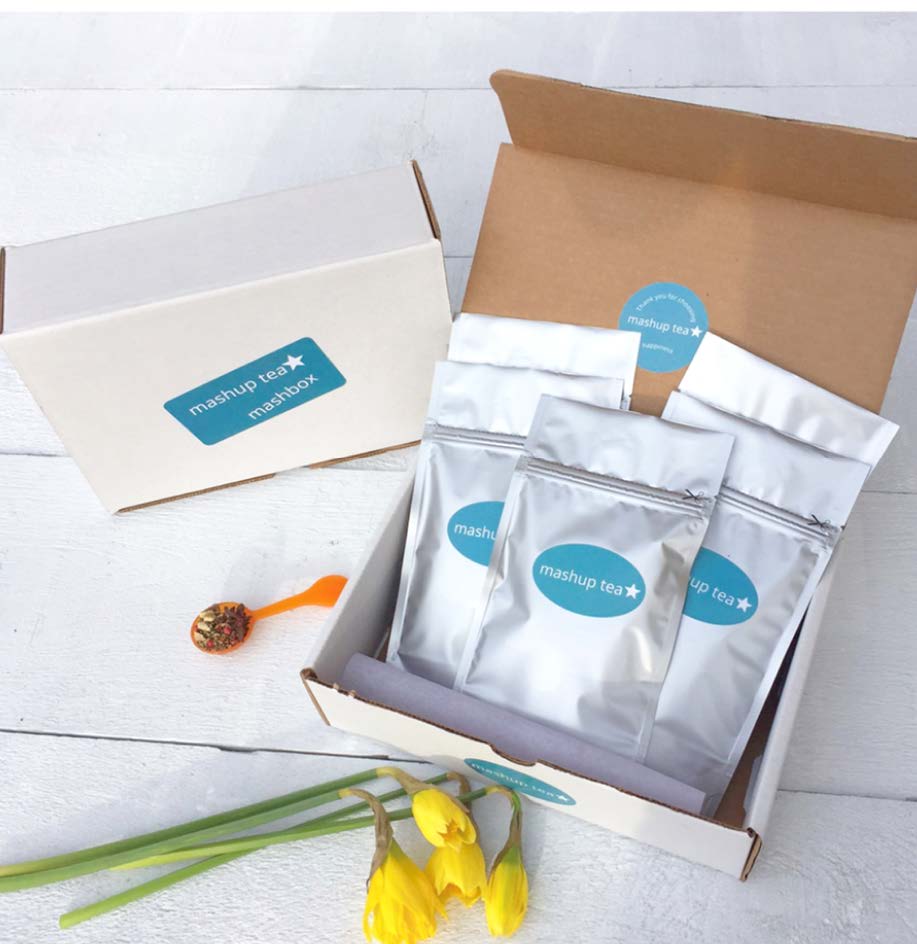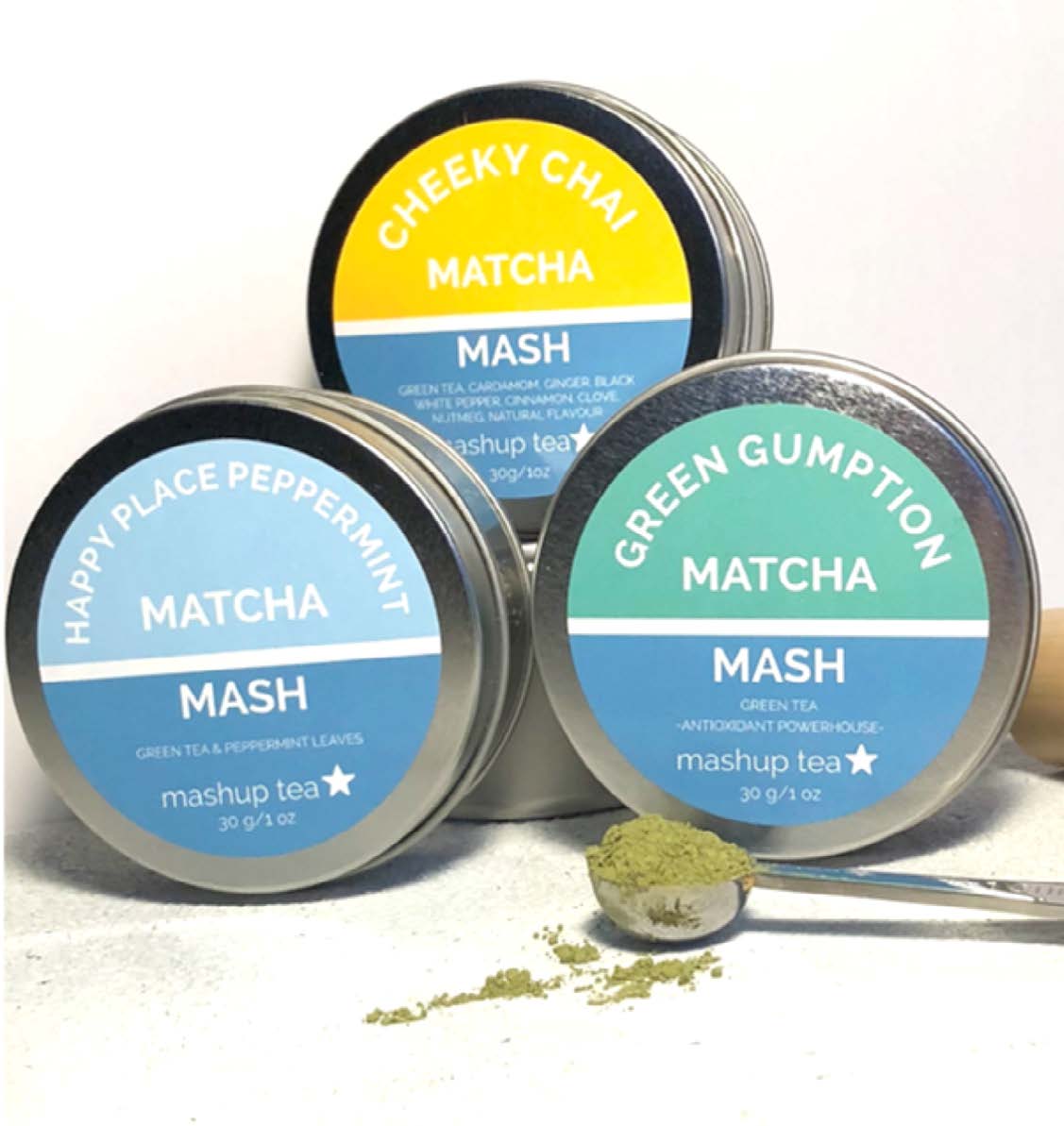 Developing a product line with a commitment to people's wellbeing while also making it commercially viable
Based in Vancouver, Canada, Ms. Sutherland is a biologist who spent most of her career translating scientific information into terms that regular people with no scientific training will understand, working in the not-for-profit sector. About 15 years ago, she had set up a wholesale e-commerce site in her spare time to sell children's game cards featuring the wildlife of British Columbia province (whose capital is Vancouver). "It's amazing how much e-commerce has changed," she said. Beside the fact that there was no Shopify platform to help set up and run an e-commerce at the time, it cost more than $10,000 to get one's website online. "But then, there was a lot less competition once the web developer had done it. Today, there is so much competition: You have to be really clear about what makes you different," she said. Aware of this, Ms. Sutherland decided to also sell products to make and carry tea at her Mashup Tea site. These range from a ceramic tea-infuser mug and one-cup measuring spoon, to the cold-brew bottle and latte shaker. "We are moving towards creating packages for different sports," she said, to carry beverages for pre-and-post workouts as well as during the activity. What makes those drinks healthy options for such activities is the fact that unlike coffee, Ms. Sutherland said, "tea, even with caffeine, is hydrating. So why not choose tea. It's got the extra herbs that can be very helpful [health wise]. And also it can be a little more jazzy
than water." This concept of healthy activity and tea is reflected in the site's tag line: "Driven by Life, Powered by Tea." Of course, since tea is linked to good health at the site, all teas offered by the e-commerce come from growers and manufacturers committed to environmental/social ethic and support the development of a "socially just and environmentally sustainable" industry as indicated at the website. To find them, Ms. Sutherland said, "I basically had some conversations with the Tea and Herbal Association of Canada, and picked their brain and also did a lot of research."
A new product inspired by a family tradition
While Ms. Sutherland's professional background may account for her decision of opting for such teas, it is her family roots that explain her passion for tea. "I have had a history with tea," she said. "My grandmother…is Scottish. So she started me on Red Rose Tea [a Canadian brand founded in 1894] and we used to collect all the little ceramic animals that Red Rose Tea boxes used to hold. So I had that memory. "And my daughter about five years ago started bringing home all those amazing loose-leaf teas. I became really interested…and fell in love with tea all over again," she said.
Turning one's e-commerce into a success
So far, Ms. Sutherland's biggest challenge has been creating traffic, she said. "Search engines will not pick up…You're not going to see organic traffic for six months to a year [at a new e-commerce]. It's really important to have lots of content, social media that you are updating all the time…and maybe advertisement [to stimulate traffic]." What advice would Ms. Sutherland have for fellow e-commerce people? "It's an extremely competitive space," she said. "If you're expecting a windfall within six months, for the majority of the people…it's not going to happen. You have to recognize that, stay realistic and just try to build customers one at the time."Every day…it's a struggle and you second guess yourself all the time," Ms. Sutherland said. "You just have to kind of battle through and recognize that most people are going through the same thing. So don't give up."